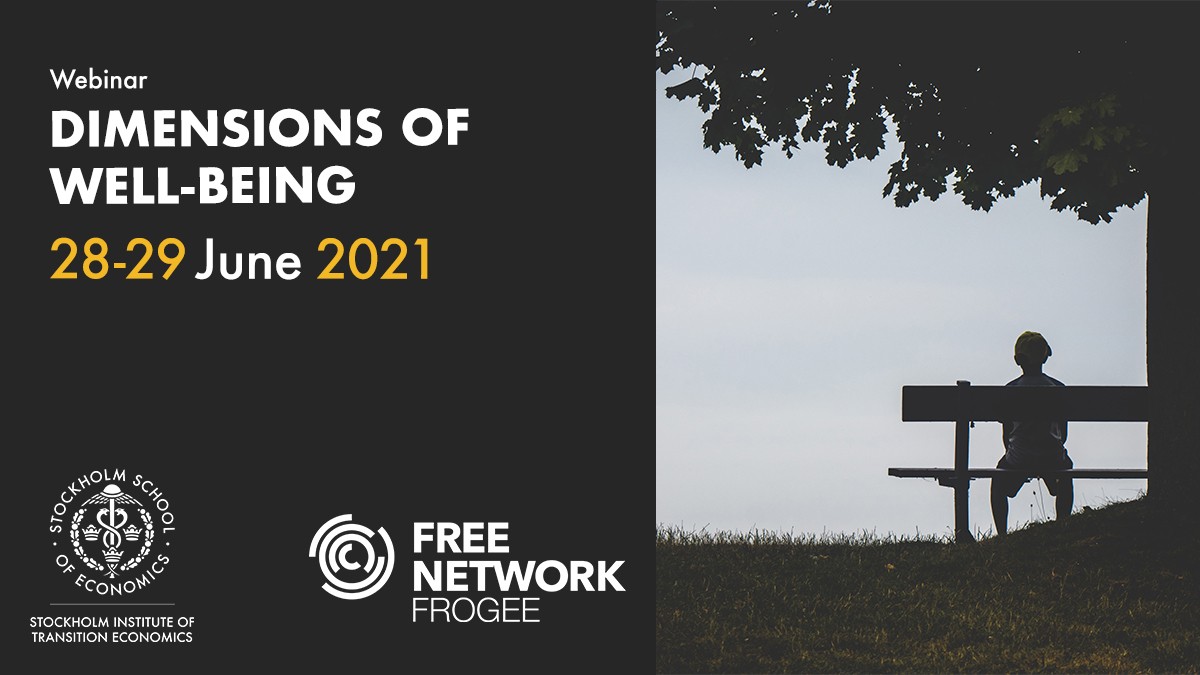 Webinar | Dimensions of well-being
The COVID-19 pandemic has affected our well-being in many dimensions. Understanding how these dimensions interact and what factors influence the overall level of well-being can be instrumental in policy design today and in the process of recovery once the pandemic is over. With this in mind, the Stockholm Institute of Transition Economics and the FREE Network invites academic paper submissions to an online workshop focused on dimensions of well-being.
Call for papers
The workshop will be organised as part of the Forum for Research on Gender Economics (FROGEE) supported by the Swedish International Development Cooperation Agency (Sida). We invite papers by authors working in different academic fields and covering different aspects of well-being. Papers addressing inequality in well-being by gender are particularly welcome.
The workshop will combine full-length seminar-style contributions of approximately 30 minutes with shorter 'flash-talk' style presentations. We invite full papers or extended abstracts (1-2 pages). Online submission is open via dominick.nilsson@hhs.se, and the deadline is 14 May 2021. Notifications are expected by 28 May 2021.
This event is currently planned to be run in an online format. However, if epidemiological conditions allow, it may be organised in a hybrid mode with some seminars organised onsite in Warsaw, Poland, and streamed online.